Why ?
Everyone is blogging. Inke blogs about vulnerability and everyday things and Shantie on social issues. Well the last one is more opinion sharing than a blog , but hey what's the difference? Both write regularly. So now you are going to proclaim your opinion about everything on your website that has nothing to do with your business? No, I will save that for my twitter :-). In my blog I will share tips, especially from the programs from which my company derives its existence. It will consists of small tips and tricks which can make your life using these programs more bearable.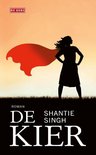 De kier
roman
€21,50
Op voorraad. Voor 23:00 uur besteld, morgen in huis
Free shipping!
Vervoering
Vervoering
€14,99
Direct beschikbaar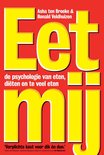 Eet mij
de psychologie van eten, diëten en te veel eten
€14,50
Direct beschikbaar
What can you expect ?
Regular short blogs as this one about the following programs: Google Analytics, Finance and Excel on Niks Met Cijfers in Dutch and WordPress on Website Snappen in Dutch. And yes occasionally on business like this one. The blogs will contain mostly basic tips that everyone can use, especially people who are just starting to us one of these programs. Think along the lines of blogs by Else. Brilliant idea all those Legos ! No, I 'm not going to work with Lego that is not original anymore. And also not  with Barbie dolls, because then Asha and Atria will be after me for gender bias.
Het idee M/V
Ontmaskering van een hardnekkig denkbeeld
€10,-
Direct beschikbaar
It will be more along the lines of sharing links to other explaining something very well and references where you can find anything. And yes sometimes pieces written by myself to explain options in programs. So think more along the lines of the way Kitty blogs. Oh wait, but now I am creating very high expectations. I mean just the way she links to others in her blog and not her way of blogging. That's unique and no one can copy that!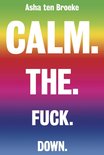 Calm. The. Fuck. Down.
€14,50
Direct beschikbaar
Then how?
Like with my company Databeet in my own cocky way! I am a data analysis entrepreneur and can help you learn to use the programs in a better way for your analysis.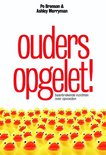 Ouders opgelet!
baanbrekende inzichten over opvoeden
€12,-
1 – 2 weken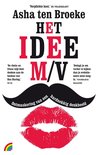 Het idee M/V Ontmaskering van een hardnekkig denkbeeld
ontmaskering van een hardnekkig denkbeeld
€19,80
Op voorraad. Voor 15:00 uur besteld, morgen in huis
Revised blog may 2021, original written october 2013.
Dit blog bevat affiliate links. Dat betekent dat ik een klein bedrag verdien als jij een product bestelt via een van die links. Het kost jou geen extra geld en je helpt mij om mijn research naar nieuw materiaal voor WanderingGuiselaine te kunnen bekostigen. Dank je wel daarvoor! Wil je iets bestellen via Bol.com? Als je op de banner bovenaan het blog klikt steun je mij en mijn werk zonder dat het jou een cent meer kost. 
Guest interview with me on PsychoseNet about mental health, life as digital nomad and recovery. Share this post Share on facebook Share on google Share
Read More »